Q3 Group specializes in safe and effective solutions for on- and offshore logistical services, engineering, design and production of bespoke tools and equipment.
We gained our knowledge as experienced heavy transport and freight forwarding specialists over many decades and have effectively evolved into a full service supplier able to tackle any challenge.
Lifting, installation, securing and transport, we handle each project with proper thought through preparation and meticulous pre-haul engineering and planning.
Our dedicated team of specialist have the required industry knowledge and hands-on experience to ensure each project is delivered safe, successful, and efficiently. With our four collaborating specialized entities we are able to unburden our clients every step of the way

Consultancy
Our understanding of integrated services planning helps our clients to gain the required insights upfront and during any on- and offshore project. We provide a complete carefree solutions package, taking safety and efficiency into account.

Design
With our gained experience in heavy lifts and transport, we are able to provide our clients with customized tools and equipment for all lifting, transport and handling operations. Designs adapted to the needs of our clients is our expertise.

Build
Following the customized designs we have the capability to do the construction with our dedicated partners. With this "in-house" construction we guarantee the best quality and customized tools according Q3 standards.
Execution
A well-trained staff, clear communications, transparent coordination procedures, proper planning, and a well-kept administration.
We ensure all involved parties are on the same page in the same time frame to make each project a success.
With our vast international network of dedicated partners we are able to execute your project
swift, safe and efficient, every time, everywhere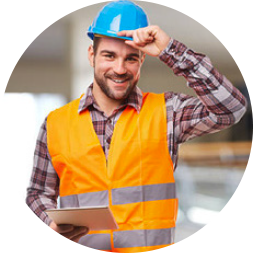 Contact Information
For all business inquiries, please contact us.
Q3 Group
Pastoriestraat 1
3195 HT Pernis
The Netherlands
You are interested in getting things done…?